Earlier this year, Reverend Raphael Warnock was elected to the U.S. Senate, making him the first Black Senator from the state of Georgia, and one of the first Head Start alumni in the Senate! Rev. Warnock joins fellow freshman Senator Ben Ray Lujan of New Mexico as one of the first two Senators who got their start in Head Start.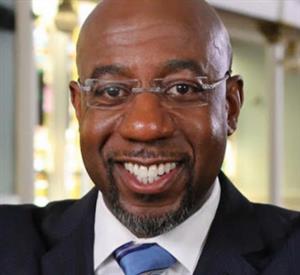 "I got [here] through hard work, but also good public policy," Senator-elect Warnock said following the election. "As a toddler I was in Head Start." He went on: "I know the importance of good federal public policy. And in this defining moment in America, when there's so much suffering and there's so many people trying to divide us, I hope to go to the U.S. Senate and be a force for good and pull us all together as we build what Dr. King called the beloved community."
Interested in "Head Starting" your kids?